Tell me your side of the story
About
I am a full-service criminal defense attorney, experienced in every step of the process. If you've never been in trouble with the law before, or if you have, I will listen to you, guide you and fight for you. As a respected former prosecutor, I understand how to approach negotiation and have the experience to fight at trial.
The criminal justice system can be complicated and confusing. Let me handle that for you. I know that you need someone to aggressively protect your rights, and also to guide you and explain things in a way you can understand.
Contact me now, and tell me your side of the story.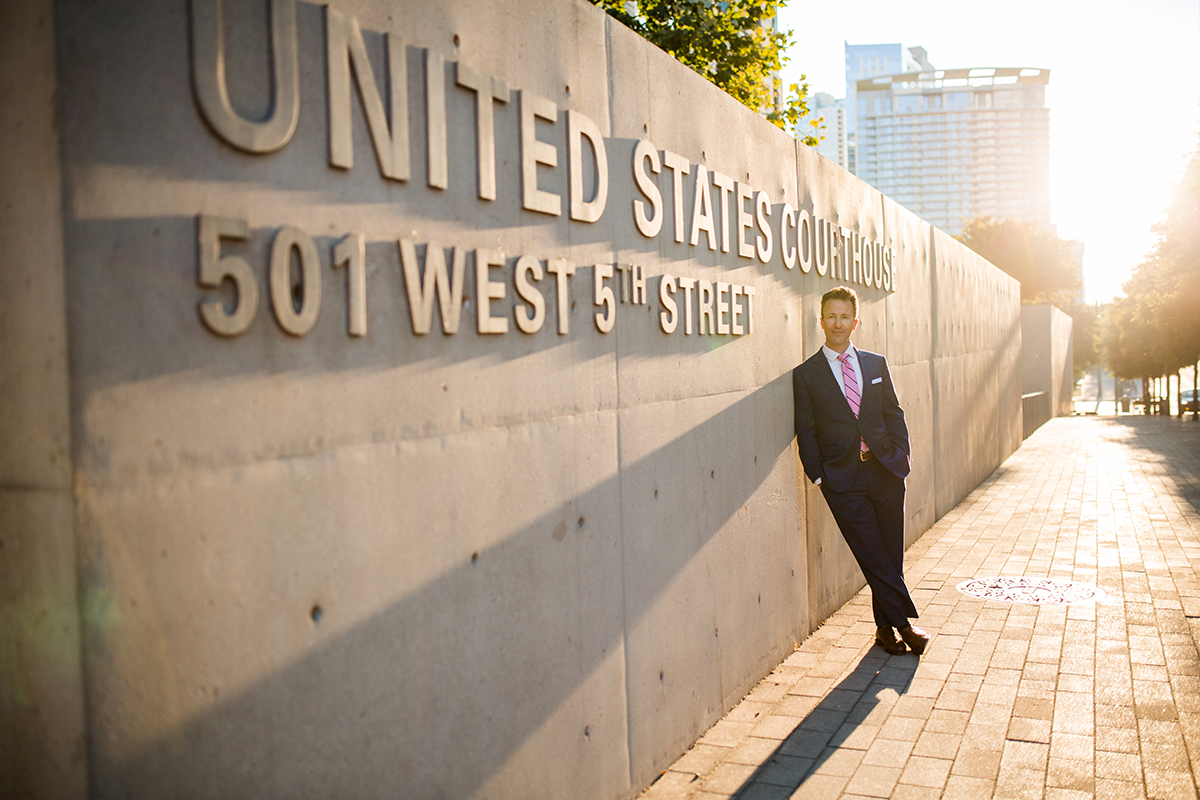 Services
Practicing exclusively in criminal defense from arrest through appeal.

Criminal Defense
You deserve a lawyer who listens and will fight to protect your rights.

Family Violence Defense
When your freedom, your family, and your future are at stake – demand a lawyer with the experience to defend you

Conflicted Protective Orders
When the government can't help you, I can help keep you safe.
Austin Criminal Law Defense Firm
With your freedom and reputation potentially on the line, it's paramount to work with the right Austin criminal law firm when you are facing criminal charges. You need someone that will fight aggressively to defend your good name.
Charles Arnone is seasoned criminal defense attorney that is ready to go to bat for you. Whether you're facing charges of drug possession, domestic violence or something as serious as murder, Mr. Arnone will strive to serve your needs as an Austin criminal defense attorney.
Looking for extensive experience in your criminal law practice in Austin TX?
When it comes to finding Austin criminal lawyers, experience is often the leading indicator. There is no substitute for experience, and Mr. Arnone has a lot of it. Below is a brief rundown of some of that experience and how it might benefit you.
Charles Arnone spent eight years as a prosecutor. This gives him the unique perspective that serves as a strategic advantage in your case. He knows how prosecutors convict cases and he uses that insight when crafting your own defense strategy.
He also has experience working with the Texas Court of Appeals, which is the highest appeals court in the state of Texas. This means that, if you're looking for a criminal law firm in Austin TX that is able to handle your appeals process, Mr. Arnone is more than capable. On top of that, Mr. Arnone is admitted to every court in Texas, including federal district courts.
Additionally, Mr. Arnone is a Navy veteran who devoted five years of his life to serving his country. This experience has helped instill all the values that you'll find in a criminal defense attorney in Austin TX — honesty, integrity and hard work.
Everyone deserves quality legal counsel when they are facing state or federal criminal charges. Too often, folks don't get it, and the system steamrolls them over, stealing their freedom and reputation in the process.
That's why Charles Arnone is passionate about making his service accessible to anyone that needs insight from a competent Austin criminal law firm. He provides:
Free, no-obligation case evaluations and consultations
Flexible payment plans
Sliding scale protective orders for domestic situations
Superior accessibility and availability
His focused attention and effort on your case
Mr. Arnone is passionate about protecting the legal rights of every many and woman, and he's ready to do the same for you.
Put this Austin criminal defense attorney in your corner
Mr. Arnone and his Austin criminal law firm are standing by to hear from you. If you are arrested and charged with a crime, connect with him immediately and he will help navigate your way forward.